at the 4th Florence Biennale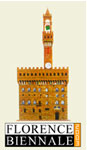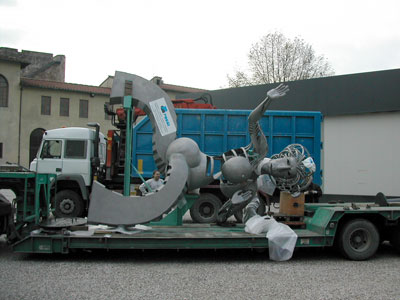 Madre della Pace arrives at the Biennale. Felice had to build a special rig to hold the piece horizontally so that it would meet the standards for transporting something of this size without obtaining special permits.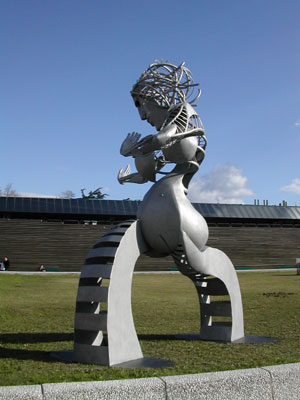 Madre stands upright after using a crane, a forklift and some Italian ingenuity.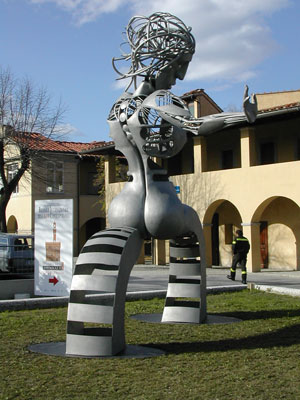 Madre della Pace welcomes all entrants to the Biennale. Everyone must pass her to go inside.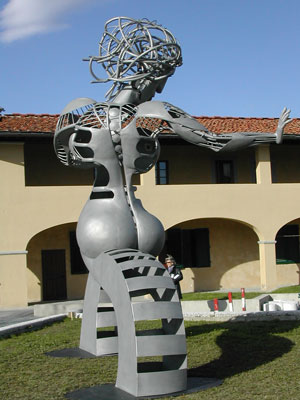 This shows her size next to a himan (me), She is 16 feet tall and weighs around 1800 pounds.
Todd and Lila on installation day: proud son and wife of the sculptor.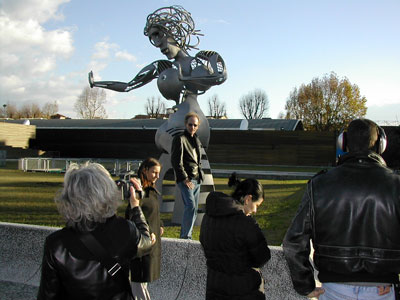 Robert being interviewed by Sky TV, an international channel. They are putting together a segment for their art series called "Leonardo". It should air on or around December 22.
Getting Started | More Studio Pix | Even More Studio | Face Phase | Winning the Award
Tuscan Life | Florence Life | Random Pix | Winning the Award | Home