In Italy: Building for the Biennale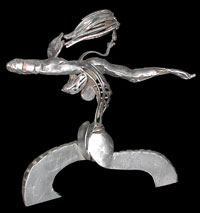 the model for Peace No Weapons
The Studiocole crew arrived in Florence, Italy on Wednesday, October 1st to begin the actualization of nearly eight months of anticipation and preparation for Robert's adventure: building a major work in Italy to show at the Florence Biennale. After making the usual adjustments required for setting up a life in another country, the work began at Andrea Poggi Metal Studio in Bibbiena on Monday, October 6th. Bibbiena is a Tuscan town about 1.5 hours outside of Florence. "Peace No Weapons" that you see in progress below, will be fifteen feet when completed and it has been selected to be placed outside in the garden of Fortezza da Basso, the site of the 4th Florence Biennale. You can visit their site.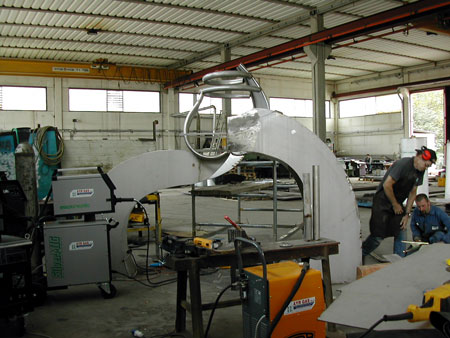 This is the result of only 6 days of work. Andrea Poggi and his staff have been lifesavers on this project.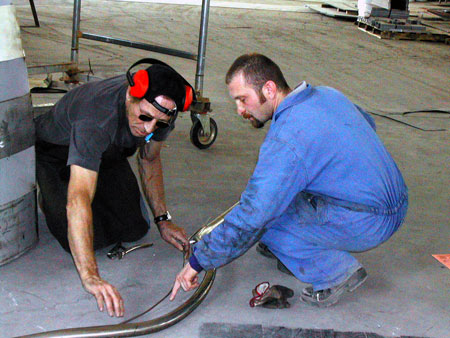 Robert and Luca getting the curve just right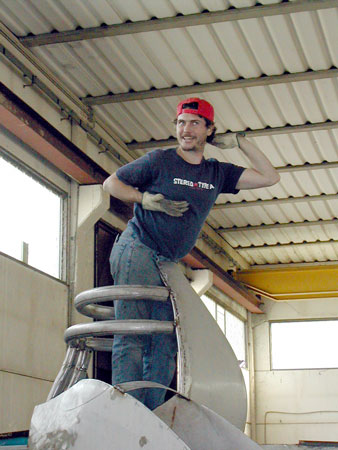 Scot models the pose.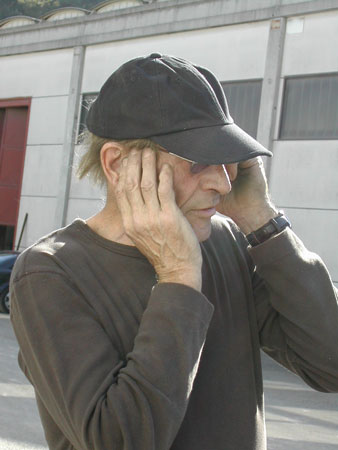 Robert talks to the shippers: "Why is Father Time still in customs ( il dogana)?" It took two weeks to get the sculpture to Poggi's after it arrived in Florence from Washington, DC. Perhaps an 8 ft x 6 ft. x 4 ft. container weighing 1500 lbs aroused some suspicion.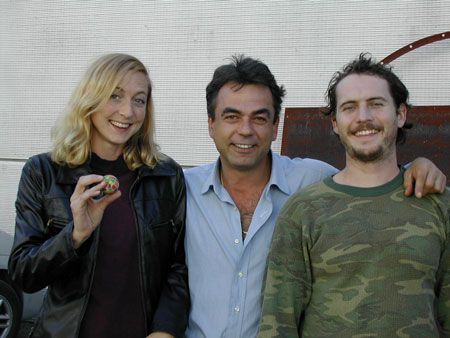 Kate Norris (crew), Andrea Poggi (gracious host/owner of the studio and Scot McKenzie (Robert's right and left hand man)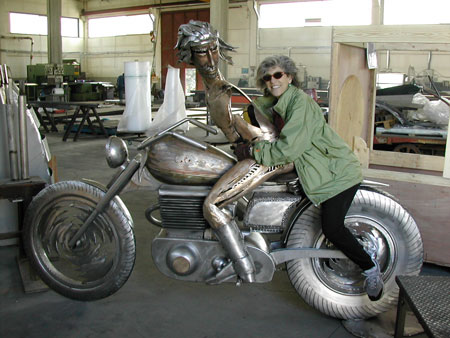 The unfinished Father Time arrives and awaits arms and more.
More Studio Pix | Even More Studio | The Face Phase | At the Biennale
Winning the Award | Tuscan Life | Florence Life | Random Cam | Home