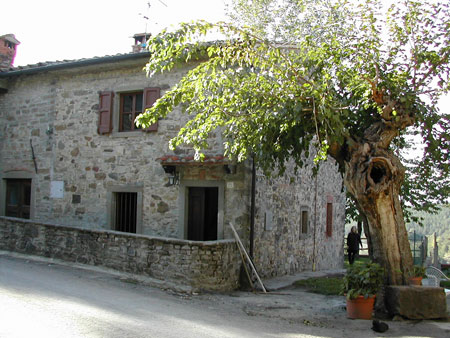 This is our Bibbiena farmhouse villa that dates back to the 12th century. We also have an apartment in Florence, but the commute was too far so we stay here during the week and journey in on weekends for food and music at Caruso Jazz Cafe and, of course all that Florence has to offer.Our journey in Florence would hardly be possible without the help and support of our fantastic friend, Nico Scotti, owner of Caruso Internet Cafe. He has been, at various times: translator, guide, problem-solver, creative influence, and most delightfully-provider of great food, wine and music. Fortune shines upon us.(see Florence Life and Music)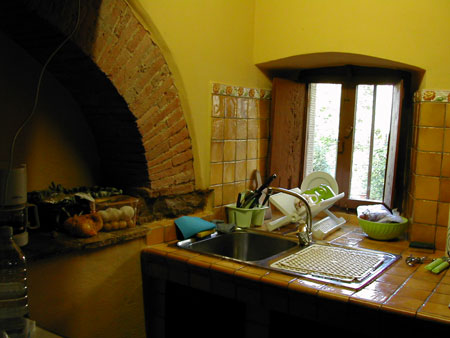 A partial view of the kitchen which also has a fireplace and a dining area.
Susan cooks risotto and.....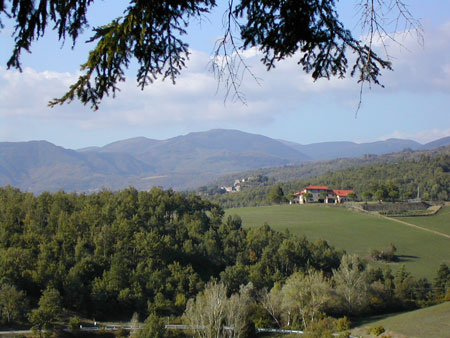 The view from our backyard.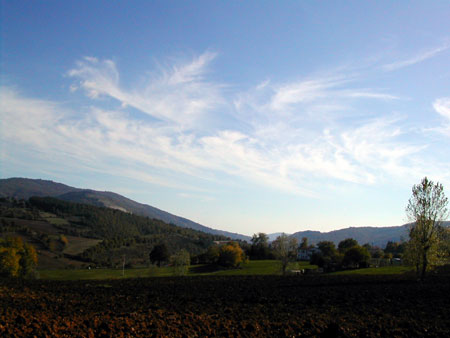 A view along the road to town-a 45 minute walk, 8 minutes by car.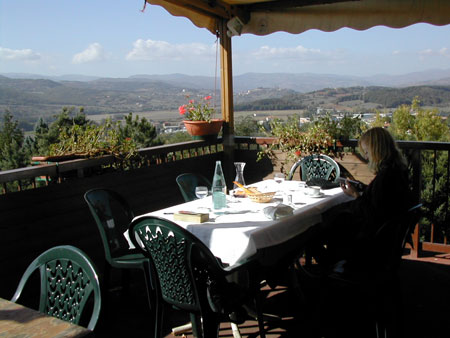 Not a bad spot for lunch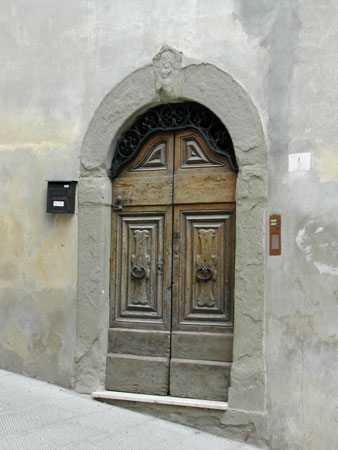 One of many cool doors in the older section of town
Back | More Studio | Even More Studio | The Face Phase | At the Biennale